There are a number of ways to tell if you have a rat problem. Firstly, if you see a rat in your home or commercial premises, know it's unlikely to be alone. At this first sign you should call in the professionals to take care of the issue permanently. Other signs of a rat infestation include large droppings, issues with your drains (as this is how rats generally access your property), scratching noises, an unpleasant urine smell, and grease trails.
If you see any of these signs, call us at Pest-Tec-Crawley straight away. Rats are well known carriers of disease and infection, can contaminate your food, and can also cause serious damage to your property. They can also be very persistent, so simply putting down traps is rarely a good solution, as you won't be preventing the problem at its source. If you own a business premises, it's particularly important to take any signs of a rat problem seriously, as otherwise you could run the risk of damaging your customers' health.
It's important any rat problem is dealt with as soon as you notice or suspect it. Our skilled professional team will carry out a targeted eradication programme, aimed at putting a stop to the problem at its source. They will then assist you in putting a number of measures in place to prevent rats from returning and causing more issues.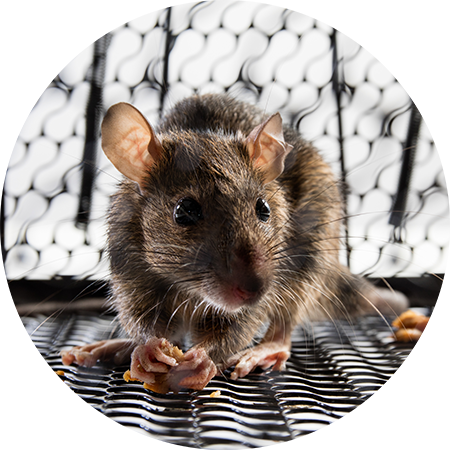 Call today
So if you have a problem with pests in the Crawley and West Sussex area, look no further than Pest-Tec-Crawley to remove your unwanted visitors. Call us today!
---
01293 971424
About Us
With experience of more than 10 years, Pest-Tec-Crawley has a huge amount of knowledge and expertise in all things pest control. We can eliminate all unwanted guests at your property from fleas through to foxes; no job is too big or too small
Surrey Office:
Pest-Tec-Crawley Crawley
23 Upfield
Horley
RH6 7JY
Tel: 01293 971424