If you find evidence of a wasp's nest at your property, this is a problem that should be dealt with as quickly as possible. Wasps are easily angered and can sting even if not provoked. Therefore they present a danger to the people in your home or commercial premises, which needs to be dealt with properly. Never attempt to remove a wasps' nest yourself! Multiple wasp stings can result in a great deal of pain, a hospital visit and perhaps even fatal consequences in extreme cases.
Bees are a slightly different proposition, in that they perform a vital role within the eco-system. However, the presence of a bees' nest in your home or premises still presents a serious risk, and it will need to be removed. Just one bee sting can cause anaphylactic shock and the risk of death to anyone who is allergic to bee stings.
At Pest-Tec-Crawley our skilled and experienced team can quickly and efficiently remove wasps' and bees' nests from your property. We will always take the necessary steps to identify whether your problem is with bees or wasps, and implement the appropriate solution. While wasps are eradicated, we will always attempt to move and rehome bees, if this is possible (this will depend on the access to the bees' nest).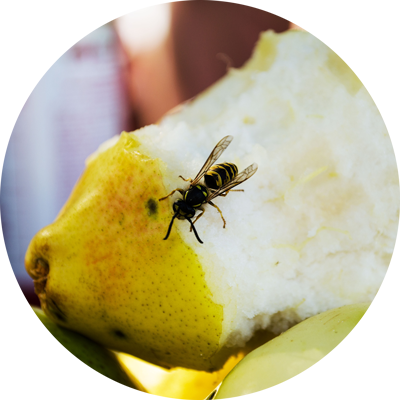 Call today
So if you have a problem with pests in the Crawley and West Sussex area, look no further than Pest-Tec-Crawley to remove your unwanted visitors. Call us today!
---
01293 971424
About Us
With experience of more than 10 years, Pest-Tec-Crawley has a huge amount of knowledge and expertise in all things pest control. We can eliminate all unwanted guests at your property from fleas through to foxes; no job is too big or too small
Surrey Office:
Pest-Tec-Crawley Crawley
23 Upfield
Horley
RH6 7JY
Tel: 01293 971424