Squirrels might look cute and can be an attractive sight in a garden or park, but the reality is they are a pest. Grey squirrels were single-handedly responsible for almost wiping out the UK population of native red squirrels, because they are so aggressive and territorial.
In the wild, grey squirrels are generally not an issue, but if they come into your home or premises (for example by nesting in your loft space), they can begin to cause a serious issue. There are also certain parts of the UK where red squirrels are protected, and so any grey squirrels sighted need to be dealt with quickly.
If squirrels build a nest in your loft space, you'll quickly discover that the whole attic becomes their territory and they will aggressively resist any of your attempts to remove them. You'll be able to tell if squirrels have moved in through signs such as droppings, scratching noises above your head and the sounds of movement in your loft. At the first sign of any of these symptoms, call us at Pest-Tec-Crawley straight away.
Our skilled professionals will be able to identify the location of the squirrels and humanely eradicate them. The law prevents the capture and release of squirrels, so we are obliged to dispatch them. Once this has been completed, we will identify how and where they entered your building, and put measures in place to prevent repeat squirrel attacks.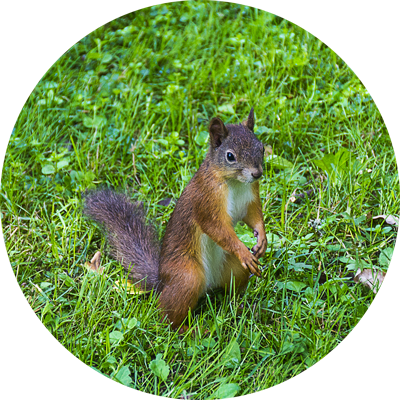 Call today
So if you have a problem with pests in the Crawley and West Sussex area, look no further than Pest-Tec-Crawley to remove your unwanted visitors. Call us today!
---
01293 971424
About Us
With experience of more than 10 years, Pest-Tec-Crawley has a huge amount of knowledge and expertise in all things pest control. We can eliminate all unwanted guests at your property from fleas through to foxes; no job is too big or too small
Surrey Office:
Pest-Tec-Crawley Crawley
23 Upfield
Horley
RH6 7JY
Tel: 01293 971424