Pest prevention is far better than pest removal; it's much more advisable to prevent the creatures entering your building and becoming a nuisance than it is trying to get rid of them once they've found their home there!
At Pest-Tec-Crawley Environmental we can provide a Crawley and West Sussex contract service which involves laying traps, using repellents and searching for any signs of unwanted guests in your homes or businesses. This service is especially popular with companies which deal with foodstuffs, be that food manufacturers, warehouses, hotels, restaurants and more. It is also incredibly useful for those who work in agriculture and many other service industries.
The repellents we use at Pest-Tec-Crawley tend to be traps, chemical sprays, insecticides and advice. Advice is one of the most important tools we use because so often it is the change in habits which bring the best pest prevention. For instance, thorough waste management and cleaning, the clearance of stagnant water and good drain cleaning will greatly reduce the ability for pests to breed.
Bins and rubbish is one of the most attractive places for pests to harbour, as are areas of space under garden sheds and summer houses, piles of wood and garden waste and holes in walls. Filling holes in walls and repairing damage will prevent any creatures finding their way inside them.
Regularly changing bed sheets and vacuuming your mattress will keep bed bugs at bay and keeping food well-secure and open bags and boxes tied up will deter flies, mice and rats.
The industry and technologies for pest prevention are always updating so at Pest-Tec-Crawley, we have a policy that all staff undergo regular training and are kept aware of any advances made in the field while at the same time we ensure all our working methods conform to the British standards in safety.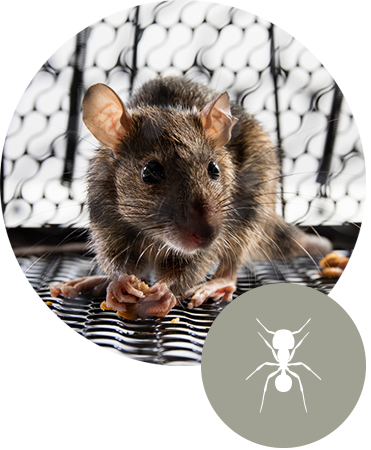 Call today
So if you have a problem with pests in the Crawley and West Sussex area, look no further than Pest-Tec-Crawley to remove your unwanted visitors. Call us today!
---
01293 971424
About Us
With experience of more than 10 years, Pest-Tec-Crawley has a huge amount of knowledge and expertise in all things pest control. We can eliminate all unwanted guests at your property from fleas through to foxes; no job is too big or too small
Surrey Office:
Pest-Tec-Crawley Crawley
23 Upfield
Horley
RH6 7JY
Tel: 07701 288 270